August 2023 – Bookings are coming in already for the winter / Christmas period. Please contact us ASAP if you would like us at your event / club.
We have a number of private booking but, unfortunately, none suitable for the general public.
PAST EVENTS
June 2022 – We are now accepting bookings for 2022/23.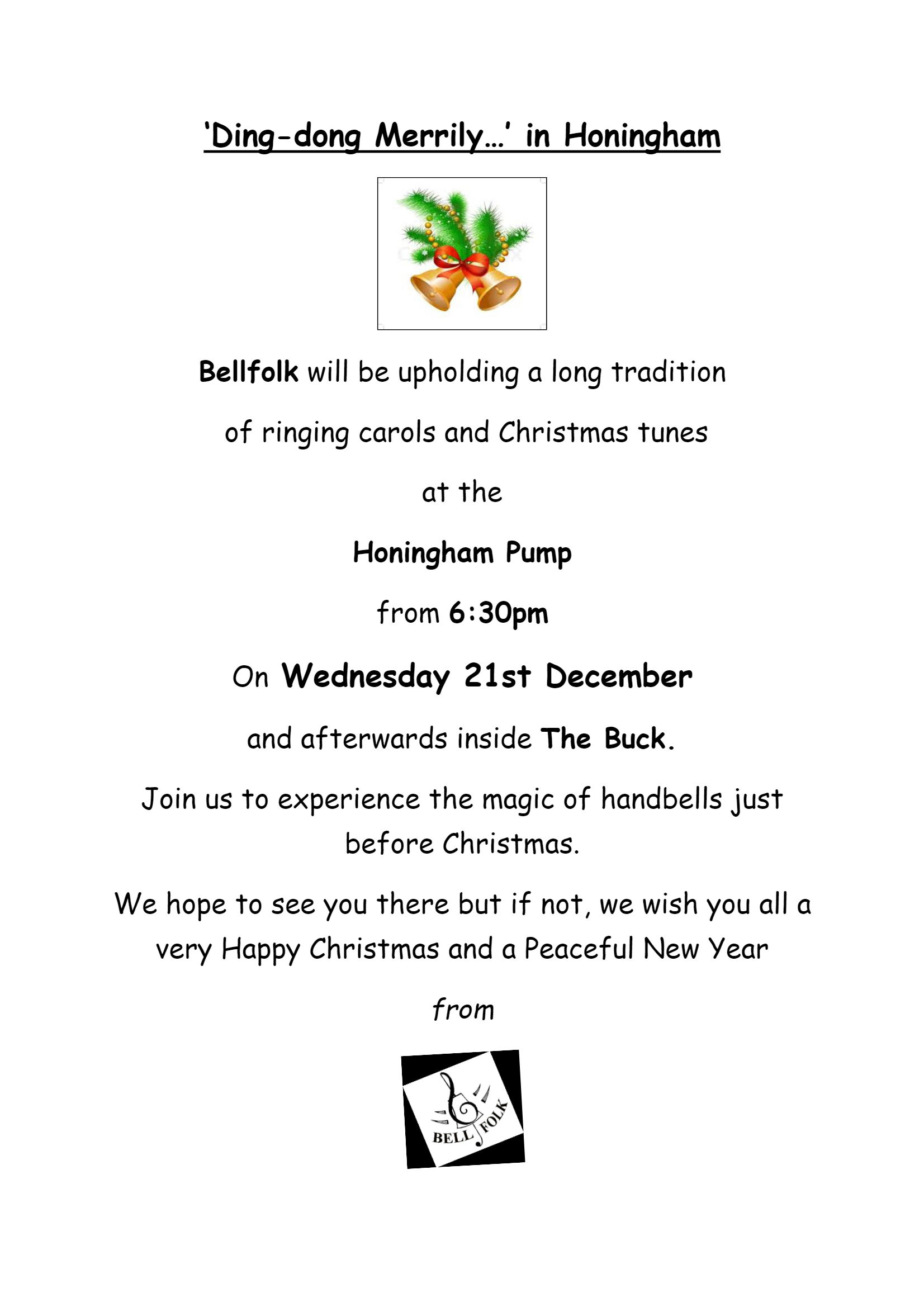 Please contact us with any requests or enquiries. Private functions, weddings or joint concerts, we just want people to hear our beautiful bells.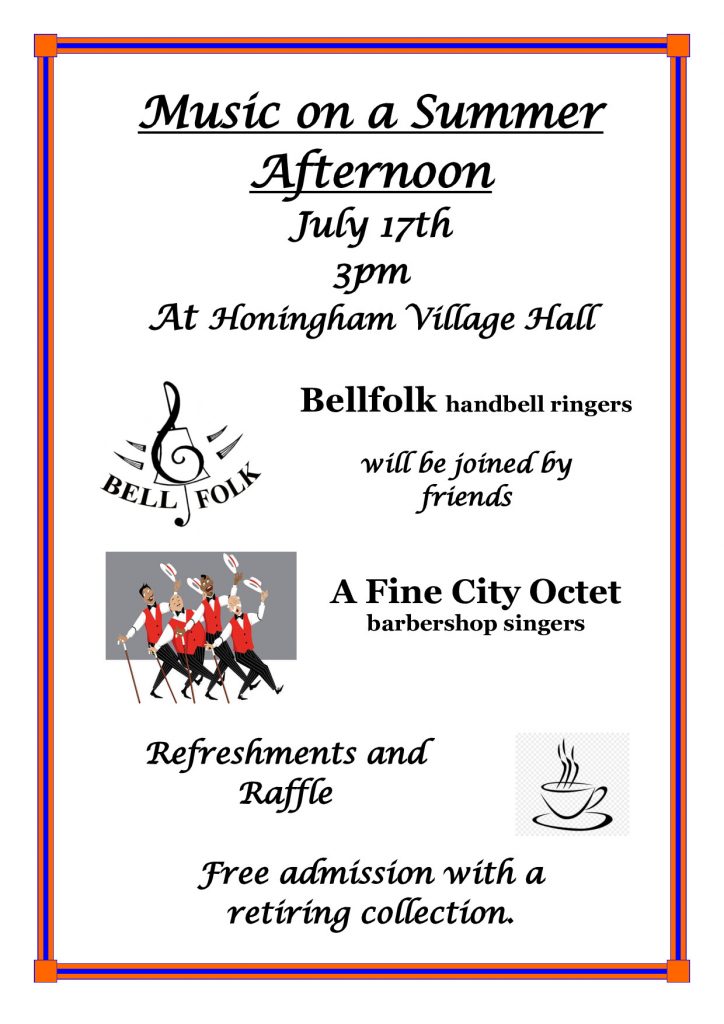 DECEMBER 2021
We are pleased to be able to hold one public event before the New Year (see below)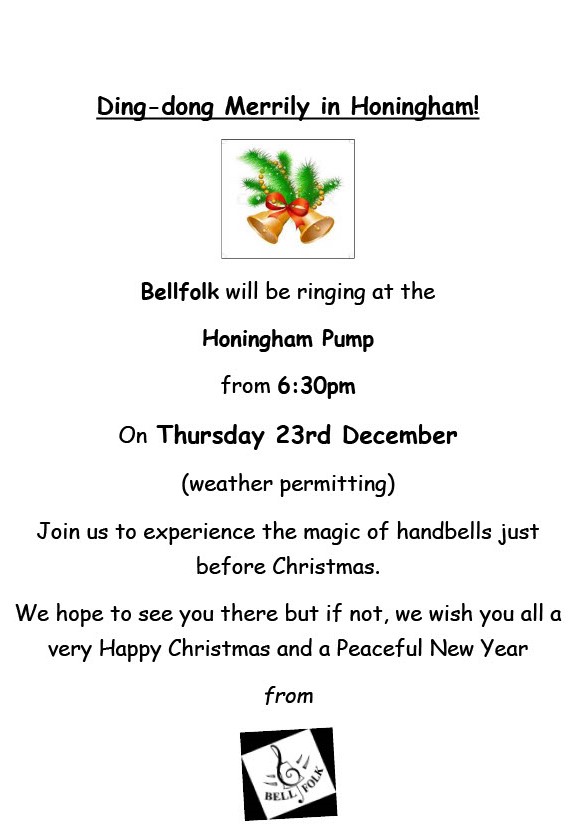 Winter 2019
Our events calendar looked very healthy. We played at Spixworth, Stalham, Yaxham, Acle, Wells, Eaton and Sprowston.
In addition we were very excited to be involved with the Big C Christmas events at The Forum in Norwich. We played at the Christmas Tree Switch on (November 28th) and at the County Craft Fair (December 21st).